Indigo11 EDU is a membership based platform that offers monthly online courses, workshops and panels dedicated to helping people expand their views on life and spirituality. With balance, the idea is to perfectly align knowledge & intelligence with intuitive feeling. The goal is to merge these aspects by exploring microcosmic & macrocosmic views as they intertwine with each other. Various topics on occult (hidden) knowledge and esoteric theories, that some may find "outlandish," will most definitely be discussed here. EDU will not be shy about hosting deep discussion on topics that will take us to the next level and force us to think bigger.


The mission is to help people become curious thinkers and spiritually independent. All resources shared will help enhance one's ability to heal from within by deeply remembering who they truly are, as they UNlearn and explore the unlimited outerbox of their reality.

Workshops and discussions will be hosted by and created by a variety of experienced healers/teachers. These facilitators will provide guidance in areas such as, but not limited to:
Unlearning old behaviors/beliefs and rebuilding new ones




Simplifying spirituality with DEEP insight

Exploring the art of becoming unapologetically authentic

Creating and maintaining balance & healing through various meditation techniques, sound therapies, body movement etc.

Broadening the average perspective by discussing the theology of human origin, our plane of reality (planet), the matrix, occult or hidden knowledge and much more

Learning how to decode hidden non-fictional messages in Sci-Fi movies/series/books

Finding relevance and practicality in bigger picture thinking, as we merge BIG thought into everyday life, bringing forth true balance and harmony between mind, body & spirit.
In other words, there are no limits to what we will discuss. Nothing is TOO deep, TOO "out there," or TOO controversial. Indigo11 EDU is set up for those who feel they have matured enough within their journeys to fearlessly follow multiple rabbit holes that lead to ultimate and simple truth. Truth is something that we all seek, yet to find it is to question it, to explore it, to experience it, and to become it.

Unlimited and lifetime access to all content (courses, workshops, livestreams)
A minimum of 2 discussions/workshops will be added every month. Each course will be available with immediate access.
Registration will open every quarter (March, June, September).
Monthly Live Video Discussions
Each facilitator will schedule a live follow up discussion for every course or workshop. This provides a source of extended engagement between members and facilitators. Video replays will be available for those who are not able to chime in live.
INDIGO11 EDU Truth Panels/Gatherings
All members will have exclusive access to join in on our in-person or digital TRUTH panel discussions held every other month throughout the year. These panels are designed to expand on topics chosen by the members themselves and may not be included in course or workshop topics. In-person panel events will be held in NYC and will be livestreamed for those who are unable to locally attend. This also includes fun "members only" meet ups to simply connect!
Private Indigo11 EDU Facebook
This will be a 'members only' page used for expanded discussion on course topics ONLY amongst members.

This is not a replacement of or similar to Indigo11 TRIBE. The TRIBE is for community, sharing, support and open conversation, as EDU is focused on course expansion and building with other members.
Your Instructor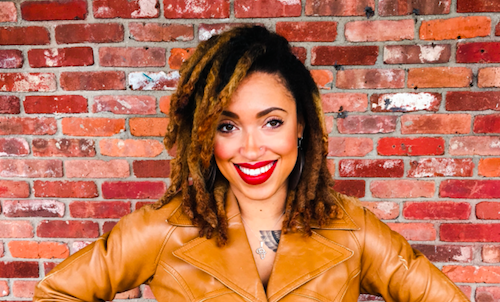 Many people still know her as Taren Guy however, over the past year of experiencing tremendous change and evolution, her name has now ascended to Auset NTRU Gaia. Auset has been naturally drawn to the wonders of spiritual healing for over 10 years. She truly believes that what manifests physically is secondary and is a result of where we currently stand spiritually and emotionally. Her mission is to help guide and inspire others to expand their minds and nurture their spirits, as they acknowledge their own power from within. As a Certified Reiki Master and Spiritual Guide, Auset currently teaches virtual and "in person" workshops on tapping into Holistic Intelligence by freeing the mind, body & soul through self healing through her spiritual education platform, Indigo11 EDU.
Class Curriculum
INDIGO11 EDU INTRODUCTION
Available in days
days after you enroll
MARCH Workshops & Discussions
Available in days
days after you enroll
APRIL Discussions
Available in days
days after you enroll
Frequently Asked Questions
When do courses start and finish?
EDU courses will officially be accessible once registration closes on March 1, 2018. It is completely self-paced, so you decide when you start and when you finish.
How long do I have access to EDU?
After enrolling, you have unlimited access to EDU for as long as you like - across any and all devices you own.
What if I want to cancel my membership?
If you are not happy with your membership, feel free to cancel membership anytime.
Can I download the courses?
Active or up to date courses are not downloadable but can be streamed anytime. Each quarter throughout the year, all courses will be available to download once purchased separately.

This course is not open for enrollment.